Daily standup meeting template is helpful for the Companies and its teams that are working on different projects. A company that has to work on multiple projects must have to track the meeting and reports. This type of template like the daily standup meeting template is used for the purpose of accountability and progress tracking.
Most companies have to work on multiple projects at a time and meeting management is most important part of every project. There are many daily standup meetings for tracking of the progress of the project and accountability purpose. Project managers and teams are accountable for a specific small part that is called tasks. To ensure every member of the project team is working on its assigned task the project managers or directors hold daily stand up meetings. These standup meetings templates are very useful in order to have accountability and progress reports of the projects. You may also like team meeting agenda template.
Examples of Daily Standup Meeting Template
Let's take an example to understand the use of this template, let's say Company A has a project team comprises of 6 six to 7 seven members. These members have assigned task in the first meeting of the project, no the project managers wants to ensure the completion on time, so, he will use the daily standup meeting excel template in order to manage accountability. Daily standup meeting template includes the names of all members of teams and days in the rows.
The daily scheduled task must be written in front of the name of the member. This daily standup meeting template is used for the purpose of accountability to tell what the members did yesterday, what they do today and what will have to be done tomorrow. These all details must be written in front of the each team members name according to the day that is written in the row of the template. You may see business meeting agenda template.
Daily Standup Meeting Excel Template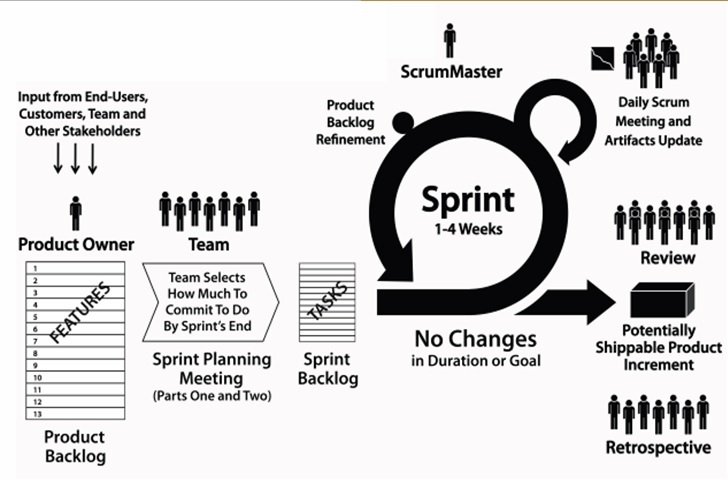 Download: daily standup meeting
Scrum Daily Standup Template
Scrum daily standup template is mostly used in the fields of project management. Project managers have all the records of daily meetings and they ensure the timely completions of projects by using the scrum daily standup template. A scrum is a term in project management that means the accountability of the team members on iterative processes and progress of the projects. Scrum daily standup itself tells its meaning and purpose to use.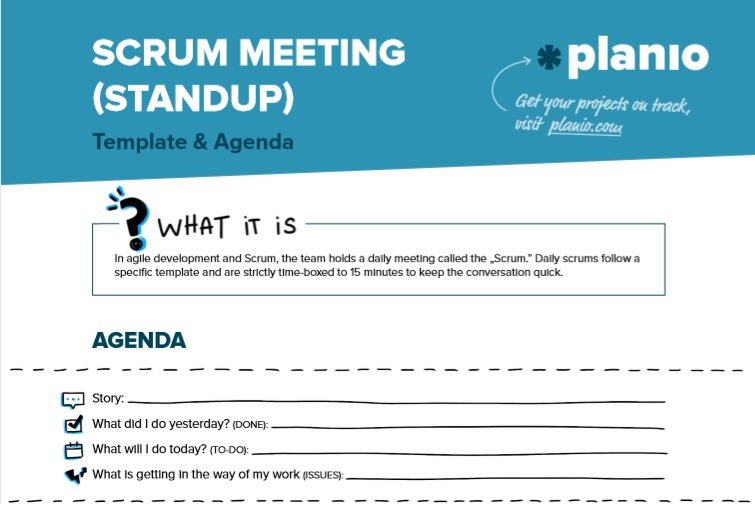 Download: Scrum daily standup
Daily Scrum Meeting Notes Template
Daily scrum meeting notes template is just like the other template of daily scrum meeting. It is also similar to the minutes of meetings as in meetings the important points are noted in the minutes of meeting agenda the daily scrum template used by PM project managers for notes taking purposes. In this template the agenda points, important points and topics to discuss must be written to facilitate meetings and its timings.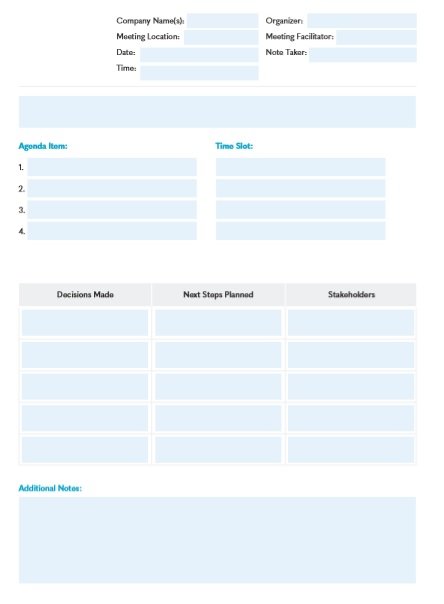 Download: daily scrum meeting notes
Daily Standup Meeting Email Template
A daily standup meeting template is a template that is specifically used for the daily emails that are generated in order to facilitate daily stand up meetings.
Download: Daily standup meeting email
Daily standup meeting email template makes it easier for the project managers or meeting managers to email to their employees and customers effectively and no important points and agenda would be missed.